November 2023 Titanic Northern Ireland
On April 10, 1912, the world's largest ship set out on its maiden voyage from Southampton to New York City.
It promised its 2,240 passengers the cruise of a lifetime with some of the planet's wealthiest people enjoying the pinnacle of luxury in first class, while hundreds of emigrants set out for a new life in America in the lower classes.
But more than 1,500 of those on board never made it home. Five days after its departure, White Star Line's RMS Titanic struck an iceberg and sunk – the deadliest such event in
peacetime era.
The tragic tale was brought to life in James Cameron's Oscar-winning film starring Leonardo Di Caprio and Kate Winslet and the story of the most famous ship in human history continues to fascinate the world to this day.
But people interested in the infamous story can travel far closer to home for a truly authentic experience.
At the head of the very slipways where Titanic was built in Northern Ireland lies Titanic Belfast.
The world-leading museum allows visitors to walk the same steps the shipbuilders did all those years ago, not knowing the fate that was in store for their creation.
In the self-guided Titanic Experience Tour, guests can witness the story of Titanic's birth, through to its tragic end and legacy.
Hopping aboard a mini-car for a Shipyard Ride transports visitors back to the early 1900s, where parts of the Titanic's shipyard have been meticulously recreated.
The tour also includes visiting RMS Nomadic – the last remaining vessel of the White Star Line group which still stands in the same docks where it was built alongside the Titanic.
Created as a support ship for its more famous sister and RMS Olympic, it ferried passengers and mail to and from vessels too big to be docked.
And it had its fair share of famous passengers.
The likes of Charlie Chaplin, Elizabeth Taylor, Richard Burton and Marie Curie all used it to get transported from larger cruise liners to land.
Today, guests can board the four-decked ship to experience first hand what it was like as a passenger stepping foot on the Titanic on her fateful voyage.
A trip to the crew space and lamp room gives a sense of the cramped quarters the crew had to live in, in stark contrast to the luxurious first and second-class passenger areas elsewhere on board.
After a day of exploration and learning, visitors to Titanic Belfast can enjoy food and drink in authentic settings that passengers and locals would have enjoyed over a century ago.
The Pantry is inspired by the same area on board White Star Line vessels where passengers ate together and offers local seasonal Northern Ireland food.
Meanwhile, guests can imagine being one of the ship workers discussing their day's work on the Titanic inside the 1900s-styled public house Hickson's Point.
For more information, opening hours and admission costs, check out Titanic Belfast's website at https://www.titanicbelfast.com/.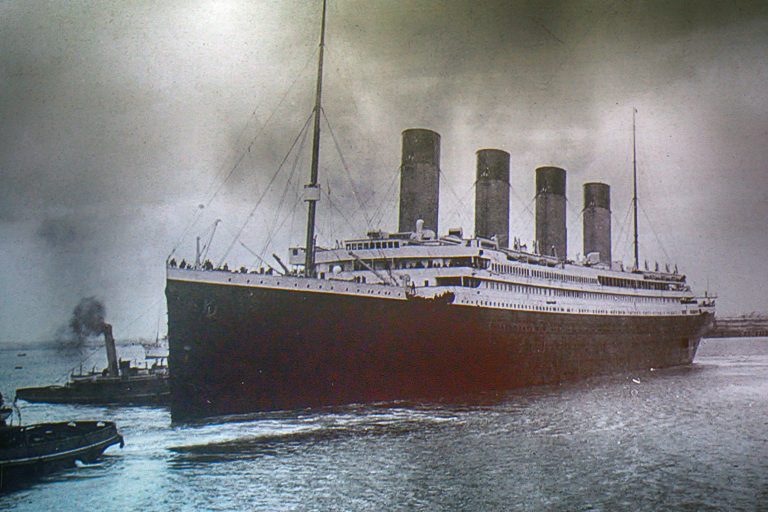 Contact us: Swaines Industrial Estate, Ashingdon Rd, Rochford SS4 1RG – 0330 229 2121 – info@cplmm.co.uk